Your

Employee App
Motivate and retain professionals.
Inform faster, communicate better.
Shape your change with Loxonet.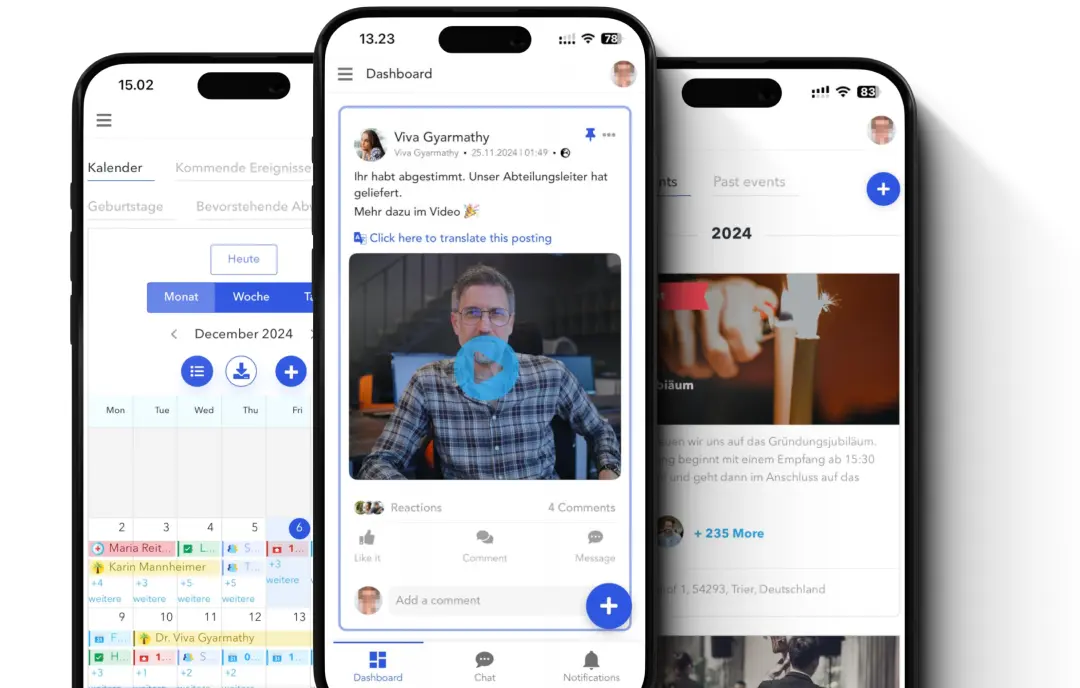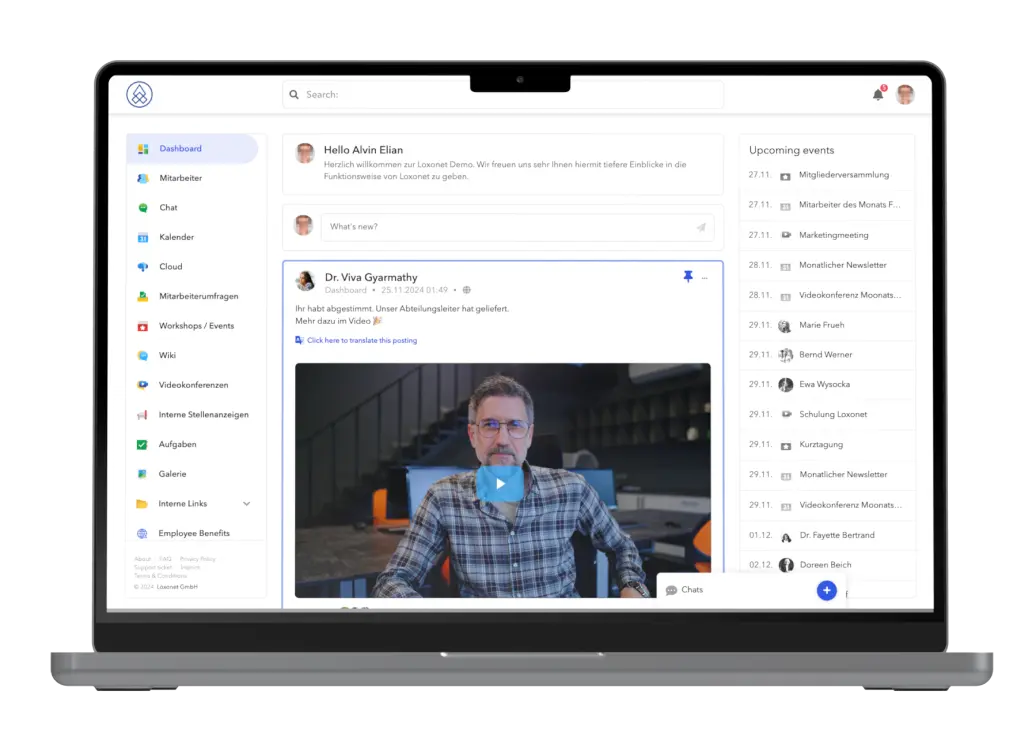 Our products on
a glance

.

Loxonet really means reaching everyone in the company in a matter of seconds - even your heroes away from their desks. We are happy to support you in your search for the right product for your company.
How it works
Communication as the key to employee satisfaction
Successful companies enable an open, communicative and respectful corporate culture with team spirit, thereby creating community and a strong sense of togetherness. A high level of employee satisfaction keeps specialists in the company for a long time.
Apps
Dashboard
Employees
Calendar
Wiki
Workshops
CRM
Newsletter
Cloud
Tasks
Chat
Video conference
Map
Job ads
Reports
Employee surveys
Gallery
About | FAQ | Data protection | Feedback | imprint
Good morning Viktoria Schottmuller
Welcome back! Have fun on our internal employee app.
Safety briefing Q2
Moritz Weidemann
09.06.2023 | 10:47
A short video message before we start training next week.
like that
4 comments
Joerg Brewer
09.06.2023 | 13:26
Super thank you
Moritz Weidemann
. 😊
like that
1 comments
Show more comments
Calendar entries
09.06
Open-door day
11.06
Quarterly report
13.06
Team food
15.06
Visit Hamburg fair
17.06
Anna Decker
19.06
Training in Stade
21.06
Company party 2023
23.06
Frank Heilman
25.06
Workshop with I. Fritz
27.06
Trade fair digitization
29.06
Antje Schwierig
01.07
Company outing Berlin
03.07
Conference in Pinnen.calendar..
05.07
Winter festival
Range of functions
Organized and well thought out
easy communication

.

Effective functions for task and project management - Loxonet is the safe replacement for WhatsApp & Co. Use your employee directory and calendar as HR support. Provide targeted information with push messages and video posts. Finally reach all employees.
Work productively
Full control & full overview -
ready to go in 5 minutes

.

Loxonet can be set up in just a few minutes, is intuitive to use and offers the option of configuring the basic settings according to company requirements. Whether the folder structure in the cloud or the profile fields of your employees, you determine the structure. Of course, you don't want to flood every employee with information, control content via user groups. You use the access rights to determine which user group has which authorizations.